---
A1 Shutters, Inc. provides professional quality and prompt service. What are the best shutters? The best kinds are those that are affordable, are easy to install, and offer the greatest protection. Which of these properties is most important depends on individual circumstances. For a disabled or elderly person it may be ease of installation with either an automatic closing mechanism or accordion type shutters. For those with limited incomes plywood shutters may be the only affordable option. For most people the best compromise would be steel panels, which offer good protection, but are certainly more expensive than plywood. The most worthless type of protection is the often employed use of various types of tape over the windows. This practice does little or nothing to prevent breakage, may result in large, more dangerous pieces of flying glass, and is extremely difficult to remove after the storm.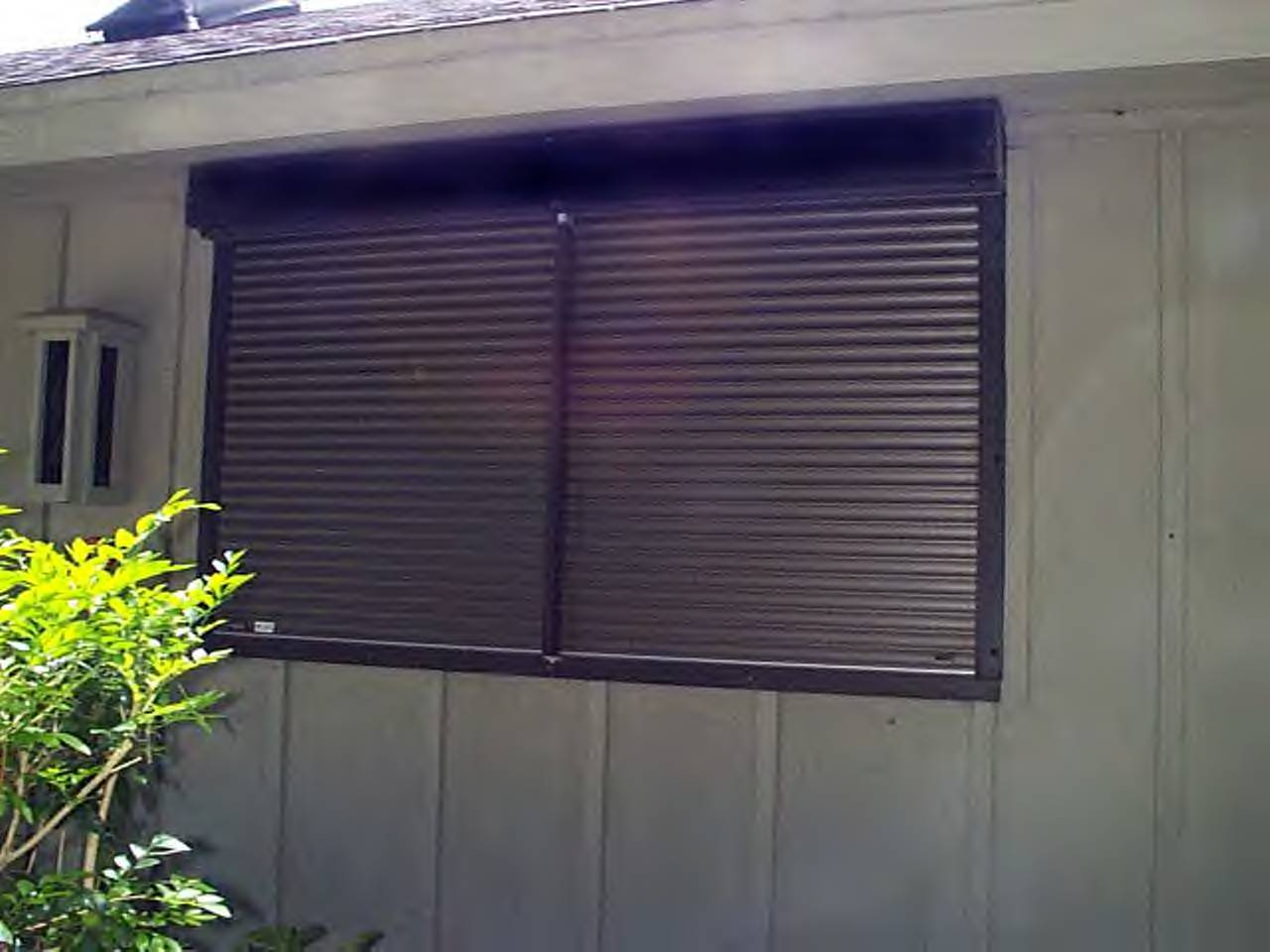 ROLL-UP Shutters These are pre-installed metal louver shutters. They are housed in a box above each window and roll down along a set of tracks on either side and lock at the bottom. If they are motorized they can be closed with the flick of a switch. For large windows and doors reinforcing rods must be inserted after deployment to insure shutter strength.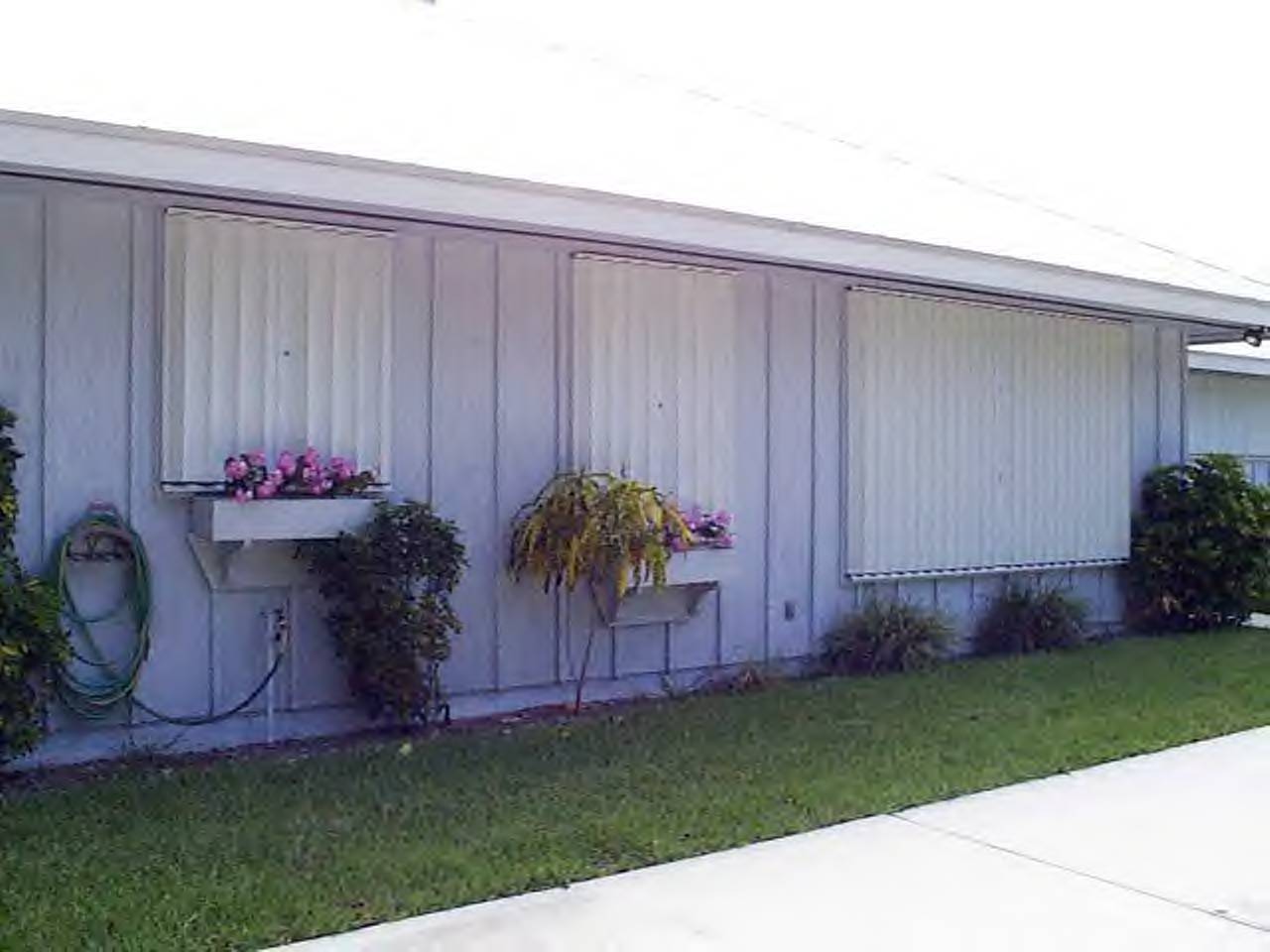 ACCORDION Shutters&nbsp&nbsp Accordion Shutters are also pre-installed. They are installed at the side of the window or door, are pulled out to be deployed, and are locked in the middle to the other accordion panel.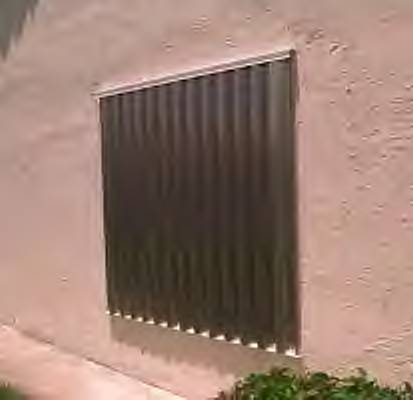 PANEL Shutters These steel or aluminum shutters are stored away when not in use. They usually require a steel channel on the top and bottom of the window that must be anchored prior to installation of the shutters. They require some physical effort to install.
Shutters are Florida Building Code & Miami-Dade approved.

&nbsp&nbsp&nbsp PATIO SHADES & SHUTTERS Patio Shades & Shutters are available in colors. These high quality coated aluminum shades protect your patio from inclement weather and sun rays. The shade conveniently rolls up to the ceiling to be out of the way.

&nbsp&nbsp&nbsp SCREEN INSTALLATION & REPAIR New screen installation and screen repair service for your enclosure.

&nbsp&nbsp&nbsp LUBRICATION Roll-up and Accordion shutter wheels and hinges require a special silicone lubricant to prevent rusting and provide ease of movement. Don't Wait and Break - Lubricate. Call for a shutter "lub & tune-up".

&nbsp&nbsp&nbsp SHUTTER REPAIR Your shutters will be repaired with new replacement parts if needed, realigned when necessary, lubricated and verified for correct operation.
A1 Shutters, Inc.
Professional Quality - Prompt Service
PBCty License: #U20289: Broward License: #06-AE-13172-R * Insured
FREE ESTIMATES:

561.445.6301
561.577.4349
561.633.8549&nbsp&nbspWPB
FAX: 561.498.3373

Please contact A1 Shutters, Inc.
a1shutters@earthlink.net
---



Privacy Policy: We are committed to protecting your privacy. The information you enter on our site is held in confidence between you and us. We do not sell, trade, or rent your personal information to others.

All pages are Copyright &copy2005 A1 Shutters, Inc. All rights reserved. Reproduction, in whole or in part, without the express written consent of A1 Shutters, Inc. is strictly prohibited